We are a family owned and operated business and we do only Private Cremations. We promise your pet will be given a private cremation and handled with the love and respect they deserve. We will strive to have him or her back to you within a 24 to 48 hour period. We hope that we can help make this time a little easier for everyone.
Setting Sun Pet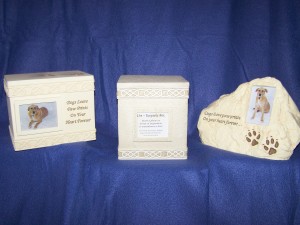 Crematory, is committed to providing the highest standard in pet cremation to veterinary clinics and pet owners with compassionate services and facilities designed to assist families in the recovery process following the death of their beloved pet – their Faithful Companion.
We our proud to say that we care about what we do not because it's a business but because we care about you, your family and about the lost of your pet.  We know what it's like to lose a pet who has became a dear  friend, a part of the family and who will always have a very special place within your heart.  We know that the little things matter like making sure their favorite blanket or toy is with them during the private cremation to the larger ones like getting him or her back home to you ASAP.